RESEARCH

My research focuses on the semantics of "perspectival" expressions - predicates of taste, aesthetic predicates, moral terms etc. I'm involved in the contemporary debate between contextualism and relativism about these expressions. I'm also interested in the semantics of knowledge ascriptions, epistemic modals and tense. Theories of speaker meaning and methodological issues such as the status of certain arguments (e.g., "the argument from binding", "the argument from disagreement" etc.) in current semantic debates are among my interests too. Recently, I became interested in the semantics of slurs and gender terms.
​​
​
​​Click here for more details.
---
RECENT TALKS

"On Wyatt's Absolutism about Predicates of Taste",

Joint Session of the Aristotelian Society and Mind Association

, University of Oxford,

6-8-07.2018

(with Mihai Hîncu).

​

​​​


​​See a list of past talks here.
Powered by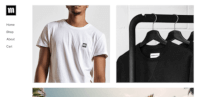 Create your own unique website with customizable templates.